Perspective and Perception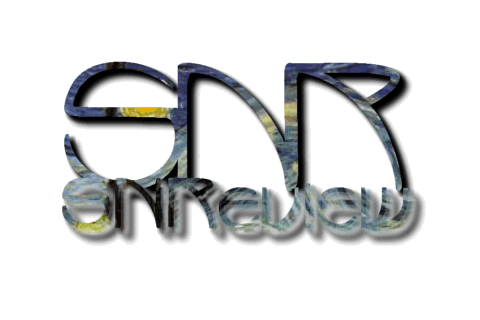 "Evil Corn" arrived in the yesterday's post. It's a collection of poetry and prose poems by a "half-breed" (his word, not mine) poet living in Montana, Adrian C. Louis. He emailed me after I sent an email announcing the new summer edition and a call for submissions. We exchanged a few emails, and he accepted my offer to publish a poem of his in the fall issue of SNReview.
During the exchange of emails I wrote:
"Probably harking back to my Irish heritage, once dominated by persecution but now buffeted by American comforts, I have a fondness for the voices of writers not from the mainstream, meaning in America white and middle class. As the novelist/playwright/activist Sarah Schulman noted, people not in the mainstream and sometimes marginalized possess at least two perspectives, their own and that of the mainstream. That gives playwrights like Schulman, novelists like Toni Morrison, and poets such as yourself a perspective I can gain only from reading. It was there so clearly in 'That Indian I Hate Arrived,' which I just re-read at www.hanksville.net/storytellers/ALouis/poems/thatindian.htm. I found a similar voice in the works of Susan Power in her "Roofwalker," published three years ago by Milkweed Press. It was also such a perspective that had me publish two coyote stories by Native American Jeff Lockwood (www.snreview.org/0205Lockwood.html) and one of his poems www.snreview.org/0205aLockwood.html)."
Perspective fascinates me. That which one brings to an incident—history, emotions, ethnic background, education, the entirety of life—shapes and colors what is seen and believed, making it appear as The Truth. Unfortunately the garnishes that we cover perceptions with rarely yield a truth, and much of life therefore rarely yields a truth because of the distinct limitations of perception.
The simplicity of perspective and perception surround us, especially at the check-out counters of supermarkets. It's not subtle. It screams at us from the cover lines of publications such as "Us," "People," "National Inquirer," "TV Guide," "Soap Opera Digest," and "Star," to name only six. These publications display a varnished perspective of pop culture, primarily as provided by the agents and public relations specialists found in the entertainment industries. They take the inconsequential, elevate it, and then let it bask in the glory of its momentary notoriety. It has all to do with perspective.
The unexamined perspective prevails in pop culture, which is dominated by needs and wants of young viewers, listeners, and readers and by commerce. Commerce and youth rarely invited circumspection. I have begun to wonder if circumspection today is only the purview of literary poetry and prose, as found in the writers I mentioned earlier.
My perception, or maybe more accurately my drive to write about it, was propelled by the essay "The Loss of the Creature" by Walker Percy. He writes about Garcia Lopez de Cardenas stumbling through the mesquite and seeing the Grand Canyon. More than four centuries later, Percy imagines a group of Terre Haute sightseers:
"Why is it almost impossible to gaze directly at the Grand Canyon under these circumstances [those of a sightseer] and see it for what it is—as one picks up a strange object from one's back yard and gazes directly at it. It is almost impossible because the Grand Canyon, the thing as it is, has been appropriated by the symbolic complex which has already been formed in the sightseer's mind."
The writer and the poet, the painter and the photographer, the playwright and the screenwriter must make the impossibility to gaze and to see it for what it is possible. Otherwise what is the purpose of art?
Posted by snreviewct at 8:00 AM EDT
Updated: Thursday, 4 August 2005 8:09 AM EDT